Message From the Presidents
On behalf of the Executive Councils of the Association for Academic Surgery (AAS) and the Society of University Surgeons (SUS), we are delighted to welcome you to Orlando, FL for the 15th Annual Academic Surgical Congress (ASC).

Over the past 15 years the ASC has become the premier gathering place for surgeon-scientists—offering unparalleled opportunities for scientific exchange and networking with peers. Each year the ASC registration grows and the program has become more diverse, with programming in basic science, education, health policy, outcomes research, global health, leadership, and many other topics relevant to academic surgery.

This year's program, led by Jayme Locke, MD, MPH of the SUS and Carrie Lubitz, MD, MPH of the AAS promises to be the most diverse, vibrant, and exciting yet! This year the AAS Founders lecture will be presented by Toby Cosgrove, MD and the SUS Joel J. Roslyn lecture by Benedict Nwomeh, MD, MPH. We also invite you to attend each of the AAS and SUS Presidential Sessions and Addresses, which will discuss broad topics of critical relevance to the discipline today. Finally, and perhaps most importantly, we hope that you will develop new friendships and collaborations, and that these new relationships will enhance your goals of performing the highest quality research and improving patient care.

The combination of cutting-edge science, dynamic speakers, and rich mentoring programs for students, residents and junior faculty will provide a week full of learning and numerous opportunities to connect with colleagues!

We look forward to seeing you in Orlando!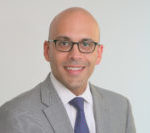 AAS PRESIDENT
Karl Bilimoria, MD, MS
John Benjamin Murphy Professor of Surgery
Vice President for Quality, Northwestern Medicine
Vice Chair, Department of Surgery, Feinberg School of Medicine
Northwestern University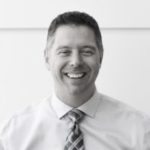 SUS PRESIDENT
Gregory Kennedy, MD, PhD
Professor
Director, Division of Gastrointestinal Surgery
John H. Blue Chair of General Surgery
The University of Alabama at Birmingham
Mission Statements
The Academic Surgical Congress is organized by the Association for Academic Surgery (AAS) and the Society of University Surgeons (SUS). Their respective missions are as follows:

AAS: The mission of the AAS is to inspire and develop young academic surgeons.

SUS: The mission of the SUS is supporting and advancing leaders in academic surgery.
ASC Leadership
AAS President: Karl Y. Bilimoria, MD, MD
AAS President-Elect: Eugene Kim, MD
AAS Secretary: Amir Ghaferi, MD, MS
AAS Recorder: Carrie Lubitz, MD, MPH
AAS Treasurer: Hari Nathan, MD, PhD

SUS President: Gregory Kennedy, MD, PhD
SUS Prseident-Elect: Sandra Wong, MD, MS
SUS Secretary: Cristina Ferrone, MD
SUS Treasurer: Timothy Donahue, MD
SUS Publications Chair: Jayme Locke, MD, MPH
ASC Program Chairs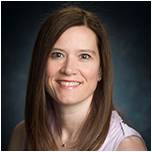 SUS PUBLICATIONS CHAIR
Jayme Locke, MD, MPH
Associate Professor
Vice Chair, Health Services Research
Director, Incompatible Kidney Transplant Program
Director, Transplant Analytics, Informatics & Quality
University of Alabama at Birmingham

Dr. Locke completed her undergraduate degree in biology and chemistry at Duke University and her medical degree at East Carolina University prior to matriculating to Johns Hopkins Hospital where she received training in general surgery and multi-visceral abdominal transplantation. Dr. Locke completed her Master of Public Health degree with an emphasis in biostatistics and epidemiology at the Johns Hopkins Bloomberg School of Public Health. She joined the surgical faculty at UAB upon completion of her training at Johns Hopkins Hospital. Dr. Locke is a well-funded investigator, and currently holds an NIH K23 Career Development Award and a Clinical Science Faculty Development Grant through the American Society of Transplantation. She has authored 52 articles in peer-reviewed journals and 11 book chapters. Dr. Locke is frequently invited to present her research as a visiting professor at many prestigious academic centers around the US and at international transplant meetings, including the World Transplant Congress, the British Transplantation Society, the American Transplant Congress, and the National Kidney Foundation. In addition, Dr. Locke is an Associate Editor for Transplantation and is a regular peer reviewer for several journals, including the American Journal of Transplantation and the Journal of the American Society of Nephrology to name a few. She is an invited member of the ASTS Providing Better Access to Organs Task Force and Diversity Affairs Committee, the AST Kidney-Pancreas Committee, The Transplantation Society Young Member Committee, and the United Network for Organ Sharing Pediatric Transplant Committee. Dr. Locke is the recipient of numerous honors and has most recently received the American Transplant Congress Young Investigator Award, the Birmingham Business Journal's Top 40 under 40 Award, and was named one of AL.com's 2015 Women Who Shape the State.

Dr. Locke is an abdominal transplant surgeon who specializes in innovative strategies for the transplantation of incompatible organs, disparities in access to and outcomes after solid organ transplantation, and transplantation of HIV-infected end-stage patients. Her research interests include complex statistical analysis and modeling of transplant outcomes and behavioral research focused on health disparities.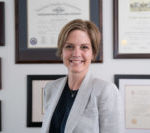 AAS RECORDER
Carrie Lubitz, MD, MPH
Associate Professor of Surgery, Harvard Medical School
Senior Scientist, Institute for Technology Assessment
Attending Surgeon, Mass General/North Shore Center for Outpatient Care, Danvers, Massachusetts

Carrie C. Lubitz, MD, MPH, is an Associate Professor of Surgery at Harvard Medical School, Endocrine Surgeon in the Division of Surgical Oncology at Massachusetts General Hospital, and a Senior Scientist at the MGH Institute of Technology Assessment. In addition to her clinical practice, Dr. Lubitz has health-service and translational research interests including decision-analytic modeling to assess the comparative effectiveness and improve the quality of care of patients with endocrine-related disorders, with a focus on thyroid cancer. She has served as the Chair of the Clinical & Health Services Research Committee and is currently the Recorder.
ASC Program Committee
Vanita Ahuja, MD, MPH

Mary Austin , MD, PhD

Edmund Bartlett, MD

Toni Beninato,

Alana Beres, MDCM

Bishwajit Bhattacharya, MD

Todd Brennan, MD

Erica Carlisle, MD

Robert Cowles, MD

Vikas Dudeja, MD

Aslam Ejaz, MD, MPH

Oluwadamilola 'Lola' Fayanju, MD, MA

Laura Fischer, MD, MS

Timothy Fitzgerald, MD

Timothy Frankel, MD

Katherine Gallagher, MD

Vanessa Ho, MD, MPH

Yue-Young Hu, MD, MPH

Kamran Idrees, MD, MSCI, MMHC

Molly Jarmon, PhD, MPH

Bellal Joseph, MD

Lorraine Kelley-Quon, MD, MSHS

Sundeep Keswani, MD

Peter Kneuertz, MD

Julie Lang, MD

Catherine Lee, MD

Eugene Lee, MD, PhD

Aaron Lipskar, MD

Jayme Locke, MD, MPH

Carrie Lubitz, MD, MPH

Matthew Martin, MD

Marc Melcher, MD, PhD

Nelya Melnitchouk, MD, MSc

Kate Morris, MD

Susanna Nazarian, MD, PhD

Peter Nelson , MD

Sarah Oltmann, MD

Joseph Phillips, MD

Patricio Polanco, MD

John Porterfield, MD

Sanjay Reddy, MD

Barrie Rich, MD

Kathleen Romanowski, MD

Arghavan Salles, MD

Sohail Shah, MD, MSHA

Eveline Shue, MD

Jesse Smith, MD, PhD

Emily Spangler, MD, MS

Jason Sperry, MD

David Stewart, MD

Sharven Taghavi, MD, MPH, MS

Wesley Thayer, MD, PhD

Tom Varghese, MD, MS

Sanjeev Vasudevan, MD

Heather Wachtel, MD

Grayson Wheatley, MD

Max Wohlauer, MD

Russell Woo, MD

Anthony Yang, MD
Onsite Registration Hours
Location: Citron Ballroom Foyer



Mon. February 3, 2020: 2:00 pm - 6:00 pm

Tues. February 4, 2020: 6:30 am - 6:30 pm

Wed. February 5, 2020: 6:30 am - 7:00 pm

Thur. February 6, 2020: 7:00 am - 2:00 pm
Accreditation
WHO SHOULD ATTEND?

- Academic Surgeons

- Junior Faculty Members

- Senior Faculty Members

- Surgical Residents & Fellows

- Academic Clinicians

- Surgical Scientists

- Surgical Educators

- Medical Students



EDUCATIONAL OBJECTIVES

After participating in this educational activity, attendees will be able to:



1. Identify important research and clinical advancements relating to topics within academic surgery, including oncology, trauma, critical care, pediatrics, vascular, cardiothoracic, gastroenterology, transplant, education, emerging technologies, global surgery, clinical trials, outcomes, and health services research.

2. Develop an understanding of current issues in the advancement of the art and science of surgery.

3. Improve treatment strategies for surgical patients.

4. Discuss the latest basic science, translational, and health services research and the expected impact of these breakthroughs in future patient care.

5. Review the newest technologies that facilitate improved outcomes in surgical patients.



CME ACCREDITATION

This activity was planned and implemented in accordance with the Essential Areas and Policies of the Accreditation Council for Continuing Medical Education through the joint providership of PESI, Inc. and the Academic Surgical Congress (ASC). PESI, Inc. is accredited by the ACCME to provide continuing medical education for physicians.



AMA PRA DESIGNATION STATEMENT

The PESI Inc. designated this live activity for a maximum of 25.25 AMA PRA Category 1 Credit(s) ™. Physicians should only claim credit commensurate with the extent of their participation in the activity.



INTERNATIONAL CME

International Physicians are formally eligible for AMA PRA Category 1 Credit™.



PHYSICIAN ASSISTANTS

AAPA accepts Category 1 credit from AOACCME, Prescribed credit from AAFP, and AMA PRA Category 1 Credit™ for the PRA from organizations accredited by ACCME.



DISCLOSURE PROCEDURE

It is the policy of the Academic Surgical Congress (ASC) and PESI, Inc., in accordance with the Accreditation Council for Continuing Medical Education (ACCME), to ensure balance, independence, objectivity and scientific rigor in all CME activities. Anyone engaged in content development, planning or presentation must disclose all relevant financial relationships with a commercial interest producing health care goods or services; and who also has the opportunity to affect the content of CME about the products or services of that commercial interest. All presenters are also required to disclose any usage of investigational use or off-label products. Disclosure information will be provided to participants prior to the meeting in the final program.
#ASC2020
Lost and Found
Please check at the registration desk.
Wi-Fi Login
Meeting registrants can access complimentary wifi in the meeting space.

Wifi Information will be announced at the meeting.
Network: ASC
Password: ascconference
IT Help
Mobile app help is available at Registration or simply send a message directly to 'App Help' from the networking/message tab within the app.
Speaker Ready Room
Location: Palm Event Center EF



All presentations must be loaded onto the show computer. All presenters should arrive to the Speaker Ready Room preferably TWENTY FOUR HOURS PRIOR to the start of their session. A technician will be available onsite at the Hilton to assist you with your presentation to load it onto the show computer.



Monday, February 3, 2020

2:00 PM - 9:00 PM

Tuesday, February 4, 2020

5:30 AM - 6:30 PM

Wednesday, February 5, 2020

5:30 AM - 6:30 PM

Thursday, February 6, 2020

5:30 AM - 3:00 PM
Special Services
The Academic Surgical Congress wishes to ensure that no individual is excluded, denied services, segregated or otherwise treated differently because of the absence of auxiliary aids and services. If you require auxiliary aids or services, please contact michelle@academicsurgicalcongress.org or 310-986-6444, ext. 158.
Copyright and Reproduction
The programs and talks presented at the 15th Annual Academic Surgical Congress are copyrighted products of the Academic Surgical Congress. All rights reserved.

Any reproduction or rebroadcasting without the express written consent of the ASC is strictly prohibited.
CME Credit Claim Instructions
Please read the instructions below for obtaining your CME Certificate and Certificate of Attendance.

ASC meeting evaluations are electronic via the online evaluation system. If you are seeking CME credit or a Certificate of Attendance, you may print your certificate upon completion and submission of the online evaluation form.

Please go to the online meeting website for the link to the evaluation system:
https://academicsurgicalcongress.org

OR access the evaulation system site directly at:
http://data.express-evaluations.com/eval/37232/web/main.php

You will be prompted to enter login information to access the evaluation. The login information is your registrant email address. The password is: ASC and is not case sensitive. You should also have received an email including this information. If you require the email used for your registration, contact ASC Registrar at registrations@academicsurgicalcongress.org or at 310-986-6444 x128.

The evaluation includes the fololwing sections: Demographics, Session Evaluation, and the Overall Evaluation.

Be sure to complete the online evaluation by March 31, 2020. You will recieve your CME Certificate or Certificate of Attendance immediately after submitting your evaluation. Your certificate will be available for printing 1 year after the meeting.
ASC Disclosures and Policy on Conflict of Interest

A. Identifying Conflicts of Interest

The ASC Conflict of Interest Committee has implemented the following process towards identifying potential conflicts of interest.

1. Members of both AAS and SUS Committees involved in the planning of the Academic Surgical Congress, including the Core Group, must provide a financial disclosure. These disclosures are sent to the committee in advance of each committee meeting/conference calls. Attendees are reminded about the disclosure policy at each committee meeting, and any committee member with a conflict is asked to recuse him or herself from the discussion of any relevant CME activities.

2. Invited faculty and moderators for the Academic Surgical Congress must provide their financial disclosures upon invitation to serve as faculty or moderator. This information is forwarded to the Conflict of Interest Committee, who then determines whether or not a potential conflict exists.

3. For abstract submissions for the scientific session, all content authors must provide disclosures upon abstract submission. Abstracts are peer reviewed in a blinded fashion by multiple reviewers and are selected for presentation based on scientific merit. All disclosures which indicate a potential conflict are provided to the Conflict of Interest Committee for review. No content author may be an employee of a commercial interest.

4. All speakers at the Academic Surgical Congress must display a list of financial disclosures on the first slide of their presentation and disclosures are printed in the final program materials.

B. Managing Potential Conflicts of Interest

The ASC Conflict of Interest Committee has implemented several mechanisms to manage conflicts of interest prior to an educational activity.

1. Recusal, such as the committee member recusing him or herself from discussion of CME activities, and/or oversight by the Committee Chair.

2. The ASC Conflict of Interest Committee reviews all invited faculty and abstract author disclosures, and their respective proposed course outlines/faculty lists and abstracts. The disclosure form requires faculty/authors to provide management suggestions if there is a relationship with a commercial entity. If there is a potential conflict cited, this information is forwarded to the ASC Conflict of Interest Committee, who is responsible for determining whether or not a conflict exists and if so, how to manage this conflict.

3. If a conflict is determined, then a notice is sent via email to the faculty member/author from the ASC Program Chairs, requiring them to adhere to the management technique. Management techniques may include providing an explanation of the potential conflict, changes to the presentation, recusing him or herself from the presentation, and/or submitting the presentation in advance of the ASC for peer review(additional details are listed on the next page).

4. Session Moderators will be notified which faculty were reviewed for potential conflict and are asked to observe the presentations and make note of commercial bias. If any is perceived, this is immediately reported to the ASC staff and the Moderator should also take steps to clarify this during the actual session by asking the faculty member/presenter to provide an explanation.

5. All ASC attendees are asked to make note of perceived commercial bias in the immediate post activity evaluations. The ASC Conflict of Interest Committee will investigate substantive concerns.

6. Any session moderators with a potential conflict must: a) Confer with their Session Co-Moderator regarding their disclosures prior to the session. b) If their disclosed relationship may have a potential conflict of interest with the content of any presentation in their session, both moderators should address this potential conflict. If there is a conflict, or even the perception of a conflict, then the moderator without the relationship will moderate the discussion of that particular presentation.
SAVE THE DATE: Future Meetings
February 2-4, 2021
Hilton Americas-Houston, Houston, TX

February 1-3, 2022
Hilton Buena Vista Palace, Orlando, FL
Conference Management
The Association for Academic Surgery (AAS) and the Society of Univeristy Surgeons (SUS) are managed by BSC Management, Inc., a full-service Association Management and Meeting Planning company. We invite you to contact us for more information about how BSC Management can take your association or meeting to the next level.

BSC Management, Inc.
11300 West Olympic Blvd, Suite 600
Los Angeles, CA 90064
Phone: (310) 437-0555
www.bscmanage.com
info@bscmanage.com
Warning from the Fire Marshall
Due to Fire Marshall regulations, please do not stand in the back of the room or aisles. All registrants must be seated in a chair within any meeting room. We must adhere to this policy or the conference could be shut down.