Meet the Presidents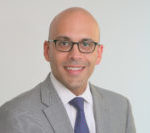 AAS PRESIDENT
Karl Bilimoria, MD, MS

Dr. Bilimoria is the Director of the Surgical Outcomes and Quality Improvement Center (SOQIC) at Northwestern University Feinberg School of Medicine, Vice President for Quality for the health system, and the Vice Chair for Quality in the Department of Surgery. He is also the John B. Murphy Professor of Surgery, and his clinical practice focuses on melanoma and sarcoma. His research focuses on surgical quality measurement and improving the quality of healthcare for surgical and oncology patients, and he has a particular interest in large cluster-randomized trials. He is the founding director of the 56-hospital Illinois Surgical Quality Improvement Collaborative (ISQIC). He was the PI for the national FIRST Trial of resident duty hour policies and is the PI for the new SECOND Trial. His research is supported by the NIH, the Agency for Healthcare Research and Quality (AHRQ), the National Comprehensive Cancer Network, Blue Cross Blue Shield of Illinois, the American College of Surgeons (ACS), the American Board of Surgery (ABS), and the Accreditation Council for Graduate Medical Education (ACGME), and other societies. He has published more than 350 peer-reviewed in articles, with multiple recent studies in JAMA and NEJM. He is a Faculty Scholar at the American College of Surgeons. He is the past President of the Surgical Outcomes Club. He was recently listed by Becker's as one of the "Top 50 Experts Leading the Field of Patient Safety" in the U.S.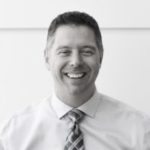 SUS PRESIDENT
Gregory Kennedy, MD, PhD

Greg Kennedy, MD, PhD graduated from the University of Washington School of Medicine and received his PHD in cancer biology from the University of Wisconsin where he also completed his general surgery training. He completed a fellowship in colon and rectal surgery at the Mayo Clinic in Rochester, MN. He is currently the John H. Blue Chair of General Surgery and the Director of Gastrointestinal Surgery and the University of Alabama in Birmingham. Dr. Kennedy also serves as the President of the Society of University Surgeons and the Recorder of the Society for Surgery of the Alimentary Tract.
AAS Founders Lecturer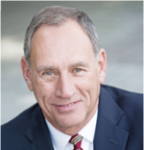 Toby Cosgrove, MD
Executive Advisor to Cleveland Clinic

Toby Cosgrove, MD, is former CEO and President of Cleveland Clinic (2004-2017), and currently serves as Executive Advisor to Cleveland Clinic. He will be discussing his experience as a surgeon who was ill-prepared to become a health system leader and how he then worked to make sure that would never happen again to any of his successors.

Dr. Cosgrove went to the University of Virginia School of Medicine. He then received a Bronze Star in the U.S. Air Force in Vietnam. As a cardiac surgeon, he performed more than 22,000 operations and holds 30 patents for medical innovations. He grew Cleveland Clinic's international presence; oversaw the significant expansion of clinical services, IT and patient visits; and nearly doubled its facilities footprint. He also developed a physician leadership development program to build a cadre of qualified physician leaders.

PAST AAS FOUNDERS LECTURERS
1991 Paul Vanhoutte, MD, PhD
1992 Isaiah J. Fidler, DVM, PhD
1993 Dani Bolognesi, PhD
1994 Howard Rasmussen, MD
1995 Francis Collins, MD
1996 M. Judah Folkman, MD
1997 James C. Thompson, MD
1998 Mary Claire King, MD
1999 Ferid Murad, MD, PhD
2000 Michael S. Brown, MD
2001 Thomas E. Starzl, MD, PhD
2002 John A. Mannick, MD
2003 W. James Nelson, PhD
2004 Michael E. DeBakey, MD
2006 Louis J. Ignarro, MD
2007 John Cameron, MD
2008 Richard Gibbs, PhD
2009 John E. Niederhuber, MD
2010 Lucian L. Leape, MD
2011 David H. Berger, MD
2012 Norman M. Rich, MD
2013 Thomas J. Fogarty, MD
2014 E. Patchen Dellinger, MD, FIDSA, FSHEA
2015 Carlos A Pellegrini, MD, FRCSI (Hon.)
2016 John Birkmeyer, MD
2017 Panel featuring Herbert Chen, MD, Lillian S. Kao, MD, MS, Hiram C. Polk, MD, David I. Soybel, MD and Michael J. Zinner, MD
2018 Layton F. Rikkers, MD
2019 Julie A. Freischlag, MD
BJS Lecturer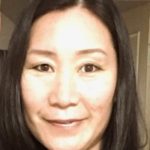 Kathryn Chu, MD
Professor of Global Surgery
Director of the Centre for Global Surgery
Department of Global Health
Stellenbosch University, Cape Town

Kathryn Chu is a Professor of Global Surgery and the Director of the Centre for Global Surgery in the Department of Global Health at Stellenbosch University in Cape Town, South Africa. She completed her medical degree and general surgery residency at the University of California-San Francisco and a colorectal fellowship at the Lahey Clinic. She was a Fulbright Scholar to the London School of Hygiene and Tropical Medicine where she received a Masters in Public Health in Developing Countries. She is the Vice-President of Medecins Sans Frontieres (MSF)-Southern Africa, a humanitarian medical organization. For the past 13 years, she has been based in Africa where she is committed to improving surgical access, equity, and delivery. From 2007-2011 she was a surgeon and epidemiologist for MSF. In 2012-2014 she worked for the Human Resources for Health Program under Harvard Medical School to train University of Rwanda surgical residents and was the mentor to the department head. Since 2014 she has worked the public sector in South Africa. She is a member of the Southern Africa National Surgical Obstetric and Anesthesia Planning Task Force and several international global surgery initiatives. Her research interests include strengthening surgical care at district hospitals, surgical mHealth, and the training of non-surgeon providers.
SUS Joel J. Roslyn Lecture Information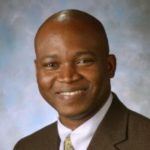 SUS JOEL J. ROSLYN LECTURER
Benedict Nwomeh, MD, MPH
Program Director and Director of Education for Pediatric Surgery
Surgical Director of the Center for Pediatric and Adolescent Inflammatory Bowel Disease
Nationwide Children's Hospital

Dr. Nwomeh is a professor of surgery and pediatrics at the Ohio State University. He is the vice-chair of global surgery in the department of surgery at the Ohio State University Wexner Medical Center, and the program director for pediatric surgery fellowship at Nationwide Children's Hospital, Columbus, OH. His research focus is on understanding surgical capacity and burden of surgical diseases in low and middle-income countries. Dr. Nwomeh has helped promote global surgery as an academic surgical field, and was the founding chair, Global Affairs Committee of the Association for Academic Surgery (AAS) and former chair, Committee for Global Academic Surgery of the Society of University Surgeons (SUS). Dr. Nwomeh had his medical training at the University of Lagos, Nigeria and holds a Master of Public Health degree from the Ohio State University. He completed a general surgery residency at the Medical College of Virginia, and a pediatric surgery fellowship at the Children' Hospital, Pittsburgh. Dr. Nwomeh is currently president of the Association of Pediatric Surgery Training Program Directors (APSTPD), Associate Editor for Global Surgery for the Journal of Surgical Research, and a member of the Board of Governors for the American College of Surgeons.

JOEL J. ROSLYN BIOGRAPHY
Joel J. Roslyn, MD, Chairman of the Department of Surgery at the Allegheny College of Medicine in Philadelphia, died on July 4, 1999. Joel was born in Flushing, New York. He received his undergraduate degree from Union College, and received his M.D. from Albany Medical College. He completed his Surgical Internship, Residency, and a Research Fellowship at the University of California/Los Angeles. He then joined the faculty at UCLA where he received national recognition for his research, teaching and clinical expertise. Joel was an established researcher in the field of gallstone pathogenesis, and a nationally and internationally respected expert in pancreatic and biliary disease. He had been funded continuously for his research by the Veterans Administration and the National Institutes of Health.

In 1992, Joel and his family moved to Philadelphia where he became Chairman of the Department of Surgery at the Medical College of Philadelphia, and after the merger with Hahnemann School of Medicine, he became the surgical leader of the new Allegheny University of the Health Sciences.

During this short period in Philadelphia, Joel had built an outstanding faculty, attracting a number of excellent senior staff, and most importantly in his eyes, recruiting and nurturing the careers of several outstanding young surgeons.

Joel was a valued active member of the Society of University Surgeons. He and his research fellows had a long track record of presentations before the Society. He served as a Councilor-At-Large for three years and President of the Society for the year 1995. Joel was a friend to all of us in the Society and left us with his great faith in humanity. For those who knew Joel, his memory will live on forever. However, in recognition of his leadership, his contribution and his friendship, the SUS has chosen to provide a lasting memory of Joel. Joel will be recognized at each SUS Meeting by the provision of an annual Invited Commentary, reserved for a superannuating member, named in honor of Joel.

Joel J. Roslyn Commemorative Lecturers
2000 Heidi Nelson, MD
2001 Jonathan S. Bromberg, MD
2002 Frank W. Sellke, MD
2003 Kevin J. Tracey, MD
2004 Michael T. Longaker, MD
2005 Monica M. Bertagnolli, MD
2006 K. Craig Kent, MD
2007 Stuart J. Knechtle, MD
2008 Jeffrey A. Drebin, MD
2009 Colleen M. Brophy, MD
2010 David H. Berger, MD
2011 Selwyn M. Vickers, MD
2012 Karyn L. Butler, MD
2013 Peter Angelos, MD, PhD
2014 Richard D. Schulick, MD
2015 Barbara A. Gaines, MD
2016 Mary Hawn, MD
2017 Funda Meric-Bernstam, MD
2018 Herbert J. Zeh III, MD
2019 George Yang, MD, PhD
SUS Lifetime Achievement Award Winner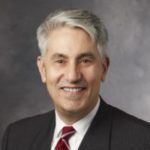 Micheal Longaker, MD, MBA
Deane P. and Louise Mitchell Professor in the School of Medicine
Professor, by Courtesy, of Materials Science and Engineering
Stanford University

Michael Longaker's research experience focuses on wound repair and fibrosis, with specific applications to the differences between fetal and post-natal wound healing, the biology of keloids and hypertrophic scars. Another area of his research focuses on skeletal development and repair. Most recently, his research has focused on skeletal stem cells and mesenchymal cells from adipose tissue and their applications for tissue repair, replacement, and regeneration. Michael Longaker has published over 1300 papers. He is a member of the American Society for Clinical Investigation, Association of American Physicians and the National Academy of Medicine.

He is an inventor on over 40 issued patents and patent applications. Dr. Longaker has also funded several venture-backed start-up companies, including Neodyne Biosciences (www.neodynebio.com) and Arresto Biosciences, which was acquired by Gilead (NASDAQ:GILD) in January 2011. Dr. Longaker is also a founding partner of Tautona Group (www.tautonagroup.com), an early-stage life science fund that has created novel biomedical technologies that have been sold to industry leading companies, such as Allergan (NYSE:AGN), Novadaq (NASDAQ:NVDQ), and Acelity/KCI (San Antonio, TX).





Starting in 2005, the Society of University Surgeons initiated a Lifetime Achievement Award (LTAA). This award was designed to recognize individuals who have had a sustained career in academic surgery with contributions to the surgical sciences. In addition, these individuals have demonstrated a commitment to the Society of University Surgeons whereby they have partici¬pated in the Society even after superannuating to Senior Membership status. Their participation in the Society is evidenced by their attendance at the meetings yearly and active participation in discussion of papers, attendance at banquets and society functions.

The Society of University Surgeons seeks to honor and recognize these individuals because of their embodiment of the principles of the Society. We seek to recognize these individuals to establish role models for younger generations of surgeons to honor and emulate their contributions to the science of surgery, and moreover to the Society of University Surgeons.

SUS LIFETIME ACHIEVEMENT AWARD WINNERS
2019 Michael Longaker, MD, MBA
2018 Layton F. Rikkers, MD
2017 Courtney M. Townsend, Jr., MD
2016 Ronald W. Busuttil, MD, MS, PhD
2015 Ernest E. "Gene" Moore, MD
2014 Marshall J. Orloff, MD
2013 Hiram C. Polk, Jr., MD
2012 Alden Harken, MD
2011 Patricia K. Donahoe, MD
2010 Benjamin Eiseman, MD
2009 Richard L. Simmons, MD
2008 Clyde F. Barker, MD
2007 Frank G. Moody, MD
2006 Basil A. Pruitt, Jr., MD
2005 James C. Thompson, MD
2004 John A. Mannick, MD
AAS International Guests
ASSOCIATION FOR ACADEMIC SURGERY INTERNATIONAL GUESTS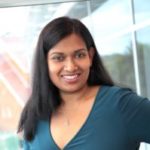 ROYAL ASUTRALASIAN COLLEGE OF SURGEONS
RACS Younger Fellows Committee Leadership Exchange Recipient
Upeksha 'Pecky' De Silva

Dr Pecky De Silva is a Vascular and Endovascular Surgeon in Sydney, Australia. She is the Chair of Younger Fellows Committee at the Royal Australasian College of Surgeons (RACS). She is also on the Women in Surgery Committee as well as a a member of the NSW RACS Committee. She is the recipient of the RACS Younger Fellows Leadership exchange with the AAS.

TAIWAN SURGICAL ASSOCIATION VISITING PROFESSOR
Meng-Kun Tsai

COLUMBIAN SURGICAL ASSOCIATION VISITING PROFESSOR
Liliana Cuevas Lopez

SURGICAL RESEARCH SOCIETY OF AUSTRALASIA: RACS SURGICAL RESERCH SOCIETY
YOUNG INVESTIGATOR'S AWARD
Catherine Ngan

WEST AFRICAN COLLEGE OF SURGEONS INTERNATIONAL VISITING PROFESSOR
Fred Ugwumba
SUS International Guests
SOCEITY OF UNIVERSITY SURGEONS INTERNATIONAL GUESTS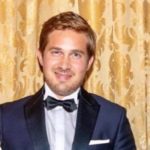 Konstantinos Vakalopoulos, MD, PhD
President, European Society for Surgical Research (ESSR)
Geneva University Hospitals
Hand and Peripheral Nerve Surgery Unit
Orthopedic Surgery Department
Geneva, Switzerland

Konstantinos Vakalopoulos, MD, PhD is the current President of the European Society for Surgical Research (ESSR). He is based in Geneva, Switzerland and specializes in Hand & Peripheral nerve surgery at the Geneva University Medical Center. He has a strong background in basic and clinical surgical research and obtained his PhD at the Erasmus Medical Centre in Rotterdam, the Netherlands, and continues his research with a special interest in novel surgical technologies.

ESSR Brendel Prize Winner
Roland Fejes
Medical Student
University of Szeged
Faculty of Medicine, University of Szeged
Szeged, Hungary

Roland Fejes is a 5th year medical student at the University of Szeged in Hungary. He started his research work as a high school student at the Institute of Biochemistry and his research field was diabetes mellitus and ischemic-reperfusion conditioning. Since 2016, he has worked in the Macrohaemodynamics Research Group at the Institute of Surgical Research and he does experiments in several topics. His major research topic is mitochondrial-microcirculatory distress and resuscitation during sepsis, and he investigates the effects e.g. endothelin- or NMDA-receptor targeted therapies. Even though he works in the surgical and intensive therapeutic fields, has not lost his interest in internal medicine, especially diabetology and endocrinology.

He presented the last results of the research group at the annual conference of the European Society of Surgical Research, where he won the Walter Brendel Award and with it, the invitation to the 15th Annual Academic Surgical Congress.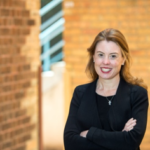 Royal Australasian College of Surgeons (RACS)-SRS Repreesntative
Professor Wendy Brown MBBS(hons) PhD FRACS FACS
Head, Monash University Department of Surgery
Director, Oesophago-Gastric-Bariatric Unit The Alfred
Director, Centre of Obesity Research and Education (CORE)
Clinical Lead, Bariatric Surgery Registry
Australia

Professor Wendy Brown is an Upper GI and Bariatric Surgeon. She is Chair of the Monash University Department of Surgery at the Alfred Hospital, Director of the Monash University Centre for Obesity Research and Education and Clinical Director of the National Bariatric Surgery Registry and Victorian State Upper GI Cancer Registry. Her sub-specialist interests are oesophago-gastric cancer, gastrooesophageal reflux disease and bariatric surgery. Her research interests include health outcomes from bariatric surgery, animal models of bariatric surgery and basic mechanisms underlying satiety. She is Past President of OSSANZ and President of ANZGOSA, Immediate Past Senior Examiner in General Surgery for the RACS, Deputy Chair of the Victorian State Consultative Surgical Council and Chair of the Scientific Committee of the International Federation for Surgery for Obesity and Metabolic Disorders. She was awarded the prestigious RACS John Mitchell Crouch Fellowship for Surgical Research Excellence in 2018.




Surgical Research Society of Southern Africa (SRS of SA)
SRS of SA President
Daniel Montwedi, MBCHB, FCS(SA), FACS
Professor and Chief of General Surgery, Kalafong Academic Hospital
Deputy Chair of Surgery, University of Pretoria
South Africa

Daniel Montwedi, MBCHB, FCS(SA), FACS is Professor and Chief of General Surgery at Kalafong Academic Hospital and Deputy Chair of Surgery at the University of Pretoria. He is the current President of the Surgical Research Society of Southern Africa. He also serves as the Chairman of the Exam Board of the Colleges of Surgeons of South Africa.
He is a general and laparoscopic surgeon with an interest in colorectal surgery. He is a member of the Colorectal Society of South Africa. His main interest is the genetics of colorectal cancer among black South Africans. He mentors many young and upcoming surgeons and has supervised many research projects of surgical trainees.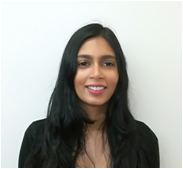 SRS of SA Sceales Antrobus Winner
Tanya Augustine, BSc, BScHons, MSc, PhD
Senior Lecturer, Anatomical Sciences
University of the Witwatersrand, Johannesburg
South Africa

Dr. Augustine is a Senior Lecturer at the School of Anatomical Sciences, University of the Witwatersrand, South Africa. She completed her PhD in 2014 investigating the heterotypic interaction between breast cancer and the immune system in a 3D model, with funding from the Carnegie Corporation. She is currently a holder of a National Research Foundation grant supervising Honours, Masters and PhD candidates focusing on issues of thrombosis and immunoregulation.

As a full-time academic, Dr. Augustine's activities are balanced out by her teaching, which include primarily cell biology and histology at both undergraduate and postgraduate level. She has contributed extensively to the administration of courses and holds active seats on University committees including the Senate. Dr. Augustine's external contributions to the academic environment include examining for the College of Medicine, manuscript review for ISI recognized journals, grant application review for the National Research Foundation and Program Accreditation for the Council on Higher Education. She is also an editorial board member of Nature Scientific Reports.

For her work in breast cancer, Dr. Augustine has previously been awarded the Bert Myburgh prize (2015) and Sceales-Antrobus prize (2014, 2017, 2018, 2019) by our sister society, the Surgical Research Society of Southern Africa (SRS) to which she was appointed an Executive Committee Member in 2019.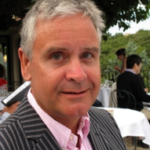 Society of Academic & Research Surgery (SARS)
SARS Scientific Program Director
Professor Frank Smith, BSc, MB,ChB(Birm), FRCSEng, FRCSEd, FRCSGlas, MD
Professor of Vascular Surgery and Surgical Education University of Bristol


Frank Smith is Professor of Vascular Surgery and Surgical Education at the University of Bristol, UK. He has interests in education, training and Safety in Surgery. He trained in vascular surgery in the UK and Scotland, undertaking Peter Clifford and Royal College of Surgeons of Edinburgh Travelling Fellowships to Boston, Denver, Los Angeles and Seattle.

He has been Honorary Secretary, and is Scientific Program Director for the Society of Academic and Research Surgery. He has been a Council Member of the Association of Surgeons of Great Britain & Ireland; The Vascular Society of Great Britain & Ireland; The Venous Forum; and President of the Section of Surgery of the Royal Society of Medicine. He is currently Program Director of the National Confidential Reporting System for Surgery (CORESS); and Chair of the Intercollegiate Board of Basic Surgical Examinations (MRCS), the primary surgical qualification for the four Royal Colleges of Surgeons of the UK & Ireland.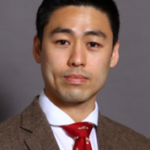 SARS Patey Prize Winner
Jun S. Cho, MBBCh MRCS
Clinical Research Fellow
Academic Department of Vascular Surgery
St Thomas' Hospital
London


Mr. Jun Cho graduated from Cardiff University Medical School and was awarded his MBBCh in 2008. He completed his Foundation and Core Surgical Training Programme in Wales and became a Member of the Royal College of Surgeons (MRCS) of England in 2011. He carried out his post-graduate research at St Thomas' Hospital/King's College London, which was funded by the Royal College of Surgeons of England and British Society of Endovascular Therapy. He is currently a Specialty Registrar in Vascular Surgery in the London Deanery.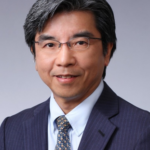 Japan Surgical Society (JSS Chairman of the International Society)
Takao Ohki, MD, PhD
Professor and Chief of the Department of Vascular Surgery
Jikei University School of Medicine

Takao Ohki, MD, PhD is the Chairman of the Department of Surgery and Professor and Chief of the Division of Vascular Surgery at Jikei University School of Medicine in Tokyo, Japan. He is also the Professor of Surgery at Albert Einstein College of Medicine in New York.

He has authored over 200 peer-reviewed articles in scientific journals, and 3 text books. He has also contributed chapters to over 40 books and holds several patents related to medical devices. Dr. Ohki is a member of the editorial board of 6 scientific journals including the Journal of Vascular Surgery, Journal of Endovascular Therapy and Annals of Vascular Surgery. He is the Chief Editor for Endovascular Today. He has served as the Chairman or Executive Committee Member of a number of medical symposiums and meetings. Dr. Ohki is currently the Chairman of the Japan Endovascular Symposium and President of the Japanese Society for Endovascular Therapy. He is a board member of 7 different academic societies including the Japan Surgical Society, Japanese Society for Cardiovascular Surgery, Japanese Society for Vascular Surgery, and the International College of Angiology. Dr. Ohki has given over 500 invited and named lectures and performed surgery in 13 countries around the world. In addition, he has been the principal investigator on a wide variety of clinical studies involving AAA, carotid artery stenting and several other clinical studies. He is considered one of the pioneers of endovascular therapy for AAAs and Peripheral arterial disease and was awarded the lifetime research achievement award from the International College of Angiology.

Dr. Ohki graduated from the Jikei University School of Medicine, in Tokyo in 1987, where he received his MD and PhD. He completed internship and general surgery residency at the Jikei University Hospital in Tokyo, Japan. In 1995, he moved to Montefiore Medical Center in New York, US, where he became the Chief of Endovascular Program in 1998 and Chief of Vascular Surgery in 2002 and Professor of Surgery, Albert Einstein College of Medicine in 2005. He has medical licenses in Japan and the US.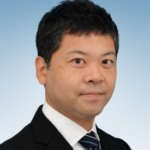 JSS Highest Scoring Abstract Award
Morihiro Katsura, MD, MPH
Chief Surgeon, Department of General Surgery
Okinawa Chubu Hospital
Okinawa, Japan

Morihiro Katsura, MD, MPH is the Chief Surgeon of Department of General Surgery at Okinawa Chubu Hospital in Okinawa, Japan.

Dr. Katsura received his MPH in 2012 from the Kyoto University School of Public Health.