Meet the Presidents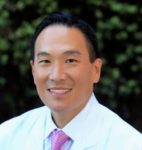 AAS PRESIDENT
Eugene Kim, MD

Dr. Eugene Kim is Professor of Surgery and Pediatrics, Division of Pediatric Surgery and Division of Hematology, Oncology, Blood and Marrow Transplantation at Children's Hospital Los Angeles, University of Southern California Keck School of Medicine in Los Angeles, California. Dr. Kim has clinical expertise in pediatric surgical oncology, the management of chest wall deformities and anorectal malformations. Dr. Kim is the principal investigator of a basic science laboratory focused on novel preclinical therapeutics for the aggressive childhood malignancy, neuroblastoma. His research interests are focused on the mechanisms and pathways responsible for recurrent metastatic disease, the primary cause of death in children with high-risk neuroblastoma.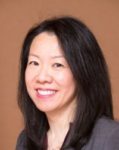 SUS PRESIDENT
Sandra L. Wong, MD, MS

Sandra L. Wong, MD MS is the William N. and Bessie Allyn Professor and Chair of the Department of Surgery at the Geisel School of Medicine at Dartmouth/ Dartmouth-Hitchcock Medical Center. She is also a Professor of The Dartmouth Institute for Health Policy and Clinical Practice. Her research program has been funded by National Institutes of Health, the Agency for Healthcare Research and Quality, and the American Cancer Society. Dr. Wong has clinical expertise in soft tissue sarcoma and melanoma. She is active in the education and mentorship of surgeon-scientists and has been honored with numerous medical student and resident teaching awards. She is the President-Elect of the Society of University Surgeons.
AAS Founders Lecturer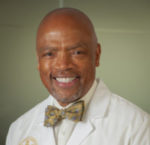 Henri R. Ford, M.D., MHA
Dean and Chief Academic Officer

Henri R. Ford, M.D., MHA is dean and chief academic officer of the University of Miami Leonard M. Miller School of Medicine. Dr. Ford is a Haitian-born pediatric surgeon who returns regularly to Haiti to provide medical care to its residents. In May 2015, he performed the first successful separation of conjoined twins in Haiti, alongside surgeons he helped train.
Motivated by a desire to have a positive impact on the world and drive change, Dr. Ford has conducted groundbreaking research on the pathogenesis of necrotizing enterocolitis and has been funded by the NIH and the RWJ Foundation, among others. He is the author of multiple publications, book chapters, invited manuscripts, abstracts, and presentations.
Dr. Ford is a fellow of the American College of Surgeons, the Royal College of Surgeons (England), and the American Academy of Pediatrics. He serves on the editorial board of numerous scientific journals, the Harvard Medical School Visiting Committee and the Executive Committee of the Board of Trustees of Princeton University. He received his bachelor's degree in public and international affairs from Princeton University and his M.D. from Harvard Medical School. He is the recipient of numerous honors, including the Gold Humanism in Medicine Award from the AAMC.

PAST AAS FOUNDERS LECTURERS
1991 Paul Vanhoutte, MD, PhD
1992 Isaiah J. Fidler, DVM, PhD
1993 Dani Bolognesi, PhD
1994 Howard Rasmussen, MD
1995 Francis Collins, MD
1996 M. Judah Folkman, MD
1997 James C. Thompson, MD
1998 Mary Claire King, MD
1999 Ferid Murad, MD, PhD
2000 Michael S. Brown, MD
2001 Thomas E. Starzl, MD, PhD
2002 John A. Mannick, MD
2003 W. James Nelson, PhD
2004 Michael E. DeBakey, MD
2006 Louis J. Ignarro, MD
2007 John Cameron, MD
2008 Richard Gibbs, PhD
2009 John E. Niederhuber, MD
2010 Lucian L. Leape, MD
2011 David H. Berger, MD
2012 Norman M. Rich, MD
2013 Thomas J. Fogarty, MD
2014 E. Patchen Dellinger, MD, FIDSA, FSHEA
2015 Carlos A Pellegrini, MD, FRCSI (Hon.)
2016 John Birkmeyer, MD
2017 Panel featuring Herbert Chen, MD, Lillian S. Kao, MD, MS, Hiram C. Polk, MD, David I. Soybel, MD and Michael J. Zinner, MD
2018 Layton F. Rikkers, MD
2019 Julie A. Freischlag, MD
2020 Toby Cosgrove, MD
SUS Joel J. Roslyn Lecture Information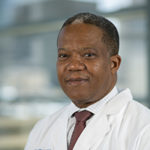 SUS JOEL J. ROSLYN LECTURER
Fiemu Nwariaku, MD
Associate Dean, Global Health
Professor of Surgery in the Division of General Surgery
Malcolm O. Perry, M.D., Professorship in Surgery
UT Southwestern

Fiemu Nwariaku, M.D., FACS, is a Professor of Surgery in the Department of General Surgery at UT Southwestern. He holds the Malcolm O. Perry, M.D., Professorship in Surgery. As an endocrine surgeon, Dr. Nwariaku treats diseases and disorders of the pancreas and thyroid, parathyroid, and adrenal glands with minimally invasive and robotic-assisted procedures. His research focuses on building capacity in low-income countries and specifically addressing the burden of injury in LMICs. Dr. Nwariaku also is Associate Dean of UT Southwestern's Office for Global Health, which was established in 2010 to direct and develop training and research initiatives with partners around the world. Dr. Nwariaku received his medical degree and early training in Nigeria before coming to UT Southwestern for his surgical residency and a research fellowship. He has been on the faculty at UT Southwestern since 1998. Among his many leadership positions at UT Southwestern, Dr. Nwariaku served as Vice-Chair for Research in the Department of Surgery, and Director of the NIH-funded P50 program project grant in inflammation and injury. He served as President of the Association for Academic Surgery, and is a study section reviewer for National Cancer Institute, and NIGMS.

JOEL J. ROSLYN BIOGRAPHY
Joel J. Roslyn, MD, Chairman of the Department of Surgery at the Allegheny College of Medicine in Philadelphia, died on July 4, 1999. Joel was born in Flushing, New York. He received his undergraduate degree from Union College, and received his M.D. from Albany Medical College. He completed his Surgical Internship, Residency, and a Research Fellowship at the University of California/Los Angeles. He then joined the faculty at UCLA where he received national recognition for his research, teaching and clinical expertise. Joel was an established researcher in the field of gallstone pathogenesis, and a nationally and internationally respected expert in pancreatic and biliary disease. He had been funded continuously for his research by the Veterans Administration and the National Institutes of Health.

In 1992, Joel and his family moved to Philadelphia where he became Chairman of the Department of Surgery at the Medical College of Philadelphia, and after the merger with Hahnemann School of Medicine, he became the surgical leader of the new Allegheny University of the Health Sciences.

During this short period in Philadelphia, Joel had built an outstanding faculty, attracting a number of excellent senior staff, and most importantly in his eyes, recruiting and nurturing the careers of several outstanding young surgeons.

Joel was a valued active member of the Society of University Surgeons. He and his research fellows had a long track record of presentations before the Society. He served as a Councilor-At-Large for three years and President of the Society for the year 1995. Joel was a friend to all of us in the Society and left us with his great faith in humanity. For those who knew Joel, his memory will live on forever. However, in recognition of his leadership, his contribution and his friendship, the SUS has chosen to provide a lasting memory of Joel. Joel will be recognized at each SUS Meeting by the provision of an annual Invited Commentary, reserved for a superannuating member, named in honor of Joel.

Joel J. Roslyn Commemorative Lecturers
2000 Heidi Nelson, MD
2001 Jonathan S. Bromberg, MD
2002 Frank W. Sellke, MD
2003 Kevin J. Tracey, MD
2004 Michael T. Longaker, MD
2005 Monica M. Bertagnolli, MD
2006 K. Craig Kent, MD
2007 Stuart J. Knechtle, MD
2008 Jeffrey A. Drebin, MD
2009 Colleen M. Brophy, MD
2010 David H. Berger, MD
2011 Selwyn M. Vickers, MD
2012 Karyn L. Butler, MD
2013 Peter Angelos, MD, PhD
2014 Richard D. Schulick, MD
2015 Barbara A. Gaines, MD
2016 Mary Hawn, MD
2017 Funda Meric-Bernstam, MD
2018 Herbert J. Zeh III, MD
2019 George Yang, MD, PhD
2020 Benedict Nwomeh, MD, MPH
SUS Lifetime Achievement Award Winner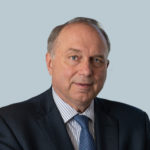 Keith Lillemoe, MD
Chief of Surgery
Massachusetts General Hospital

Dr. Keith D. Lillemoe received his undergraduate education at the University of South Dakota and his MD from The Johns Hopkins University School of Medicine in 1978. He served his surgical training at Hopkins and joined the faculty there in 1985, rising to the rank of Professor of Surgery in 1996. He served as Associate Program Director for the Hopkins Surgical Residency from 1993 to 2003 and Vice-Chairman of the department from 1997 to 2003. He was recognized with the Hopkins Department of Surgery Faculty Teaching Award on five occasions. In 2003, he was appointed the Jay L. Grosfeld Professor and Chairman of the Department of Surgery at the Indiana University School of Medicine. In May 2011, Dr. Lillemoe was appointed to the position of Surgeon-in-Chief and Chief of the Department of Surgery at the Massachusetts General Hospital and the W. Gerald Austen Professor of Surgery at the Harvard Medical School.

Dr. Lillemoe has served as President and Chairman of the Board of Trustees of the Society for Surgery of the Alimentary Tract. He has served as President of the Society of Clinical Surgery, and of the Society of University Surgeons, and as the Recorder and President of the American Surgical Association. In 2018, he was elected to membership in the National Academy of Medicine and the American College of Surgeons Academy of Master Surgeon Educators. He is a Senior Director of the American Board of Surgery. He is also the recipient of the Harvard Joseph B. Martin Dean's Award for Mentorship of Women and selected as an Honorary Member of the Association of Women Surgeons.

Dr. Lillemoe's clinical research interests are in pancreatic cancer, IPMNs and other benign pancreatic disorders and biliary tract injuries. His bibliography lists over 500 journal articles and 140 book chapters. He has served as a visiting professor over 120 times and has spoken nationally and internationally on over 500 occasions. He is the former Editor of one of the leading surgical texts Surgery: Scientific Principles and Practice and is Editor-in-Chief of Annals of Surgery.





Starting in 2005, the Society of University Surgeons initiated a Lifetime Achievement Award (LTAA). This award was designed to recognize individuals who have had a sustained career in academic surgery with contributions to the surgical sciences. In addition, these individuals have demonstrated a commitment to the Society of University Surgeons whereby they have partici¬pated in the Society even after superannuating to Senior Membership status. Their participation in the Society is evidenced by their attendance at the meetings yearly and active participation in discussion of papers, attendance at banquets and society functions.

The Society of University Surgeons seeks to honor and recognize these individuals because of their embodiment of the principles of the Society. We seek to recognize these individuals to establish role models for younger generations of surgeons to honor and emulate their contributions to the science of surgery, and moreover to the Society of University Surgeons.

SUS LIFETIME ACHIEVEMENT AWARD WINNERS
2020 Micheal Longaker, MD, MBA
2019 Michael Longaker, MD, MBA
2018 Layton F. Rikkers, MD
2017 Courtney M. Townsend, Jr., MD
2016 Ronald W. Busuttil, MD, MS, PhD
2015 Ernest E. "Gene" Moore, MD
2014 Marshall J. Orloff, MD
2013 Hiram C. Polk, Jr., MD
2012 Alden Harken, MD
2011 Patricia K. Donahoe, MD
2010 Benjamin Eiseman, MD
2009 Richard L. Simmons, MD
2008 Clyde F. Barker, MD
2007 Frank G. Moody, MD
2006 Basil A. Pruitt, Jr., MD
2005 James C. Thompson, MD
2004 John A. Mannick, MD
SUS Trailblazer Award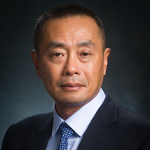 George Yang, MD, PhD
Professor
Vice Chair, VA Affairs
Associate Chief of Staff for Surgical Services, Birmingham VA Medical Center
University of Alabama at Birmingham

George Yang, MD, PhD went to undergraduate and medical school at Northwestern University. He earned his PhD in molecular genetics at the University of Illinois at Chicago. He completed his residency in general surgery at Stanford University. He remained on faculty at Stanford until coming to UAB in 2018. He is a member of the Association for Academic Surgery, the Society of University Surgeons, of which he is a past-President, and the American Surgical Association, and a member of the Editorial Board of the journal Surgery. His laboratory works on mechanisms of injury repair. One focus has been on how skeletal stem cells can be modulated during bone repair. The second major focus is on modulating stress responses to enhance skin wound repair. He serves as Assistant Chief of Staff for Surgical Services at the Birmingham VA, and Vice Chair for Veterans' Affairs in the Department of Surgery.
SUS International Guests
European Society for Surgical Research (ESSR)
Walter Brendel Prize Winner

Can Gollmann-Tepeköylü, MD, PhD
University Hospital for Cardiac Surgery
Medical University of Innsbruck
Innsbruck, Austria

Surgical Research Society (SRS)
Patey Prize Winner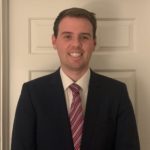 Dr. Ian Reynolds
St Michael's Hospital, Dublin, Ireland

Dr. Ian Reynolds graduated from Medicine in Trinity College Dublin in 2013. He is currently a Specialist Registrar in General Surgery on the Higher Surgical Training Programme run by the Royal College of Surgeons in Ireland. His subspecialist interest is in colorectal surgery and the majority of his training and research have been focused on this field.

He took three years out of surgical training to complete a PhD that investigated the genomic mechanisms underpinning mucinous adenocarcinoma of the colon and rectum. He completed his PhD in July 2020 and his work resulted in eight publications in international peer reviewed journals. Based on presentations from his research he was awarded the 2020 Royal Society of Medicine Section of Coloproctology Irish Travelling Fellowship, the 2020 Sir Peter Freyer Memorial Medal, the 2020 Patey Prize, the 2020 ASCRS Research Forum Works in Progress Award and the 2018 and 2019 Irish Association of Coloproctology Research Prize. Outside of work, Ian is a keen runner and enjoys playing golf.

Japan Surgical Society (JSS)

Dr. Masaki Mori
President, JSS
Professor
Kyushu University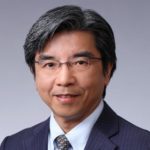 Takao Ohki, MD, PhD
JSS Chairman of the International Committee
Professor and Chief of the Department of Vascular Surgery
Jikei University School of Medicine

Takao Ohki, MD, PhD is the Chairman of the Department of Surgery and Professor and Chief of the Division of Vascular Surgery at Jikei University School of Medicine in Tokyo, Japan. He is also the Professor of Surgery at Albert Einstein College of Medicine in New York.

He has authored over 200 peer-reviewed articles in scientific journals, and 3 text books. He has also contributed chapters to over 40 books and holds several patents related to medical devices. Dr. Ohki is a member of the editorial board of 6 scientific journals including the Journal of Vascular Surgery, Journal of Endovascular Therapy and Annals of Vascular Surgery. He is the Chief Editor for Endovascular Today. He has served as the Chairman or Executive Committee Member of a number of medical symposiums and meetings. Dr. Ohki is currently the Chairman of the Japan Endovascular Symposium and President of the Japanese Society for Endovascular Therapy. He is a board member of 7 different academic societies including the Japan Surgical Society, Japanese Society for Cardiovascular Surgery, Japanese Society for Vascular Surgery, and the International College of Angiology. Dr. Ohki has given over 500 invited and named lectures and performed surgery in 13 countries around the world. In addition, he has been the principal investigator on a wide variety of clinical studies involving AAA, carotid artery stenting and several other clinical studies. He is considered one of the pioneers of endovascular therapy for AAAs and Peripheral arterial disease and was awarded the lifetime research achievement award from the International College of Angiology.

Dr. Ohki graduated from the Jikei University School of Medicine, in Tokyo in 1987, where he received his MD and PhD. He completed internship and general surgery residency at the Jikei University Hospital in Tokyo, Japan. In 1995, he moved to Montefiore Medical Center in New York, US, where he became the Chief of Endovascular Program in 1998 and Chief of Vascular Surgery in 2002 and Professor of Surgery, Albert Einstein College of Medicine in 2005. He has medical licenses in Japan and the US.

Surgical Research Society, Southern Africa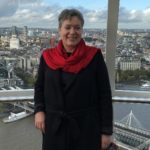 Dr. Jenny Edge
Secretary, Surgical Research Society, Southern Africa
Head Breast and Endocrine Surgery
Tygerberg Hospital, Cape Town
Division General Surgery, Faculty Health and Medical sciences, University Stellenbosch, Western Cape

Dr. Edge's area of interest is breast and endocrine surgery. After training as a general surgeon, she worked in private practice for 18 years. In 2018, she returned to full time academic medicine. She runs the breast and endocrine unit at Tygerberg Hospital (Stellenbosch University Faculty Medicine and Health Sciences). She has spent time refining referral pathways and improving access data collection particularly for those with breast cancer.

She set up an organisation called "Breast Course for Nurses" 12 years ago. It is a NPO specialising in teaching nurses in primary health care clinics how to clinically assess women with breast cancer. The project has taken her to neighbouring Southern African countries and more recently they have been involved in putting the content online for both the Dept of Health in RSA and for the US organisation, Rad Aid. Within the division of surgery, she has spent time with the registrars evaluating sources of bullying and abuse and have just completed a Harvard post graduate course on Leadership in Surgery.